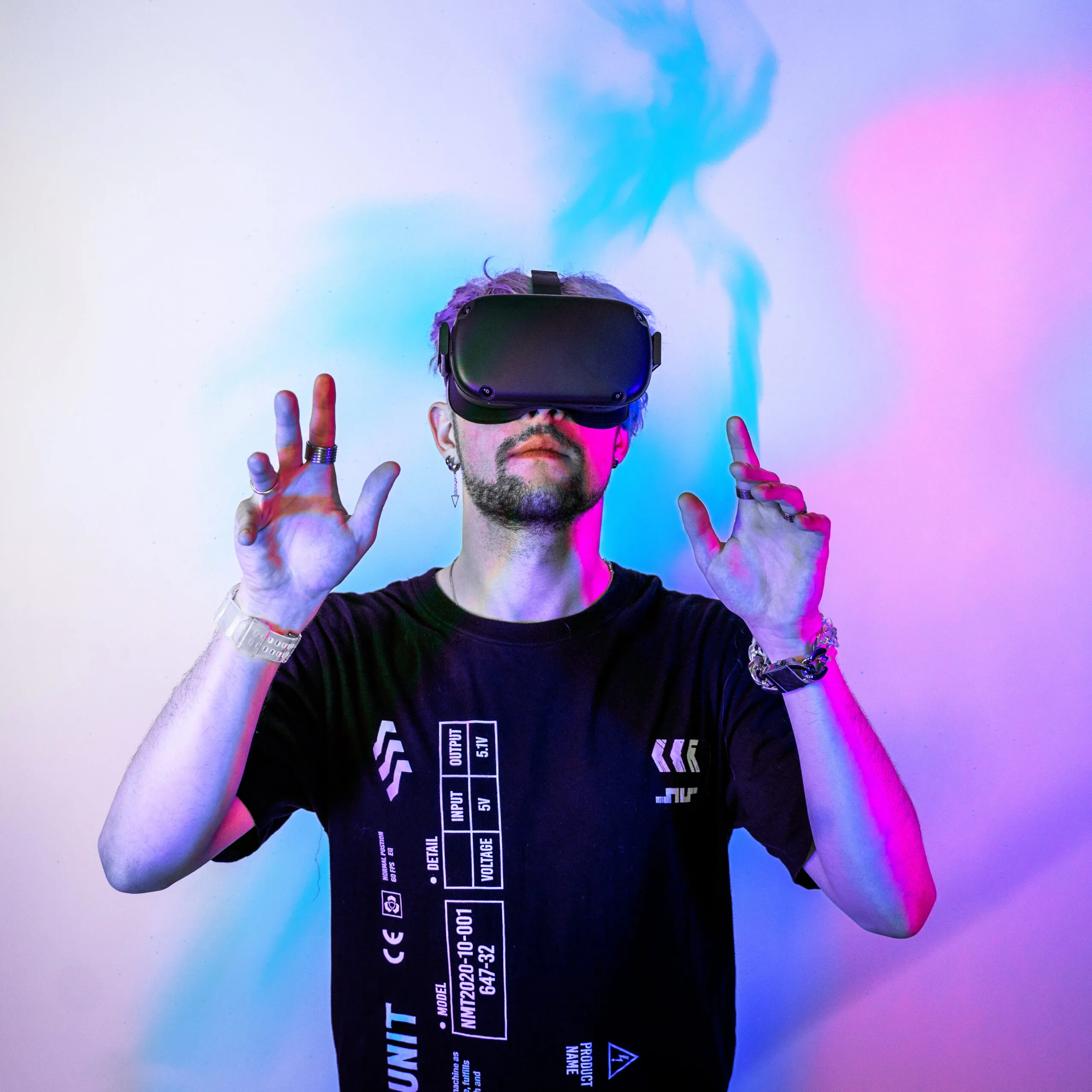 Virtual Riot is one of the most sought-after producers worldwide and is considered one of the most popular representatives of the dubstep scene. He is known for his unique productions and intense and elaborately produced shows.
Last year he was part of Justin Bieber's album track "2 Much", which was nominated for a Grammy. At the Loud Cave Awards 2021, Virtual Riot won the categories best electronic album, best bass artist and best bass track. Not only has he received several awards for his outstanding sample packs from Splice, which were downloaded more than 5 million times, but he is also a star on the YouTube platform when it comes to production tutorials. His unique sense for sound development also brought his sounds to worldwide known Disney+ series and streaming hits like "Star Wars – The Mandalorian" just as an example.
The German but Los Angeles based producer has managed to effortlessly combine classically trained musicianship with top-notch sound design, reaching a wide fanbase across the genre without sacrificing a level of authenticity that appeals to the fundamentals of both extremes. His album "Simulation", which was released in 2021, was a huge success and was accompanied by an album tour across America which ended with his sold-out headline show at the famous Hollywood Palladium in Los Angeles.
He is a global touring artist performing at the biggest festivals in the world such as EDC, Coachella, Tomorrowland, Lost Lands, Rampage, Bassrush and many more. Virtual Riot is Beatport's best-selling artist of all time in the genre of dubstep and gained 400k+ followers on YouTube with more than 1 million streams of his music per day. In the DJ Mag Top 100 DJ's, the biggest DJ poll in the world, Virtual Riot is ranked 78th and has worked with the likes of Skrillex, Getter and Kill The Noise. Remixes for Zedd, The Chainsmokers, Flux Pavilion, Excision and Pegboard Nerds.