Find your own sound with the best tools, techniques, and instructors in the world.
In this program, you will be guided through everything you need to know to create incredible sounds from scratch. From huge growly basses to laser-focused leads to punchy drums - Sound Design is the thing your tracks are missing to make them unique and memorable. After this class, you will have tracks that no one else can even dream of.
AFTER COMPLETING THIS PROGRAM, YOU'LL BE ABLE TO:
Produce Professional Tracks
Using Ableton Live, industry-proven techniques, and special tricks and tips from our Ableton Certified Trainers, you will leave this class with finished, polished tracks.
Collaborate and Engage
Slam Academy is a community. While in this class, you will meet your next great collaborative partner, someone to share the stage with, or even your new best friend.
Find Your Sound
Get ready to be exposed to more music than you ever thought was possible. When you come out of this class, you will have a deep understanding of the sound you are looking for, and how to get it.
Get Gigs
We aren't just focused on making the best tracks. We want you to be publishing and selling those tracks as well. Be ready to finish this program with everything you need to start working professionally.
Jason is a guitar player who came to Sound Design to explore ways to extend his guitar techniques.
Watch Video
Julie talks about her creative process that she found in the Sound Design Program, and learning to find her sound.
Watch Video
Joshua was already an experienced producer but wanted to get deeper into effects and sound design.
Watch Video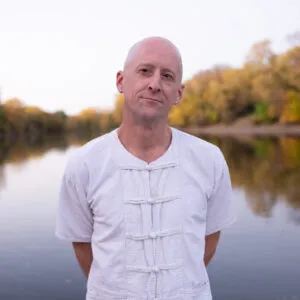 Instant access to course materials online

Exclusive Ableton Certified Training

3 hours weekly class time online or in-person

24 weeks of in-depth curriculum

1-on-1 help guidance from instructors

Extra lab time available online

Personalized feedback on your tracks

Invitation to our private online community
TAKE THIS PROGRAM AS A MEMBER
Membership includes enrollment in one structured program at a time, and Members can add more concurrent programs for an additional $125/month per program.
It's just one of many perks to being a Member at Slam!
UPCOMING START DATES:
Tuesdays 01/17/23 - 06/27/23 7-10pm CST (Minneapolis)
DON'T WANT TO WAIT? START TODAY
Our three Flagship courses - Ableton Live, Sound Design, and Music Theory - are all available immediately upon registration.
That's right, you get IMMEDIATE ACCESS to all three of our core music production programs when you start your Slam Academy Membership. Unlike our "Structured" programs that meet weekly at a scheduled time, our Flagship courses are designed for you to learn at your own pace.
Each Flagship course offers more than 200 pre-recorded video tutorials and course exercises, plus several options for weekly lab time online so you can still get your questions answered by an expert with personalized feedback.
Unable to find a date that works for you? Our online courses offer the exact same content as their in-person counterparts and are modeled after the traditional classroom experience with live instruction.
PRODUCE
Navigate modern music-making tools with confidence to create your own sound and express your musical ideas.
PERFORM
Share your music with the world. In stage or streaming online, our programs include techniques for live performance.
INDUSTRY
Learn music industry standards, get expert feedback on your tacks, and build connections.