7-10pm CST w/ INSTRUCTOR - JAMES PATRICK
Level 1 - Tuesdays (Minneapolis) 01/30/24 - 04/16/24
Level 2 - Wednesdays (Online) no open enrollment
Level 3 - Mondays (Minneapolis) 01/29/24 - 04/15/24
Level 1 - Wednesdays (Online) 04/24/24 - 07/17/24
Level 2 - Tuesdays (Minneapolis) 04/23/24 - 07/09/24
Level 3 - Mondays (Online) 04/22/24 - 07/15/24
Enrollment opens 02/12/24
Level 1 - Tuesdays (Minneapolis) 07/23/24 - 10/08/24
Level 2 - Wednesdays (Online) 07/24/24 - 10/09/24
Level 3 - Mondays (Minneapolis) 07/22/24 - 10/07/24
Enrollment opens 05/06/24
Level 1 - Wednesdays (Online) 10/16/24 - 01/15/25
Level 2 - Tuesdays (Minneapolis) 10/15/24 - 01/14/25
Level 3 - Mondays (Online) 10/14/24 - 01/13/25
Enrollment opens 08/05/24
Level 1 - Tuesdays (Minneapolis) 01/30/24 - 04/16/24
Level 2 - Wednesdays (Online) no open enrollment
Level 3 - Mondays (Minneapolis) 01/29/24 - 04/15/24
Enrollment opens 02/12/24
Level 1 - Wednesdays (Online) 04/24/24 - 07/17/24
Level 2 - Tuesdays (Minneapolis) 04/23/24 - 07/09/24
Level 3 - Mondays (Online) 04/22/24 - 07/15/24
Enrollment opens 05/06/24
Level 1 - Tuesdays (Minneapolis) 07/23/24 - 10/08/24
Level 2 - Wednesdays (Online) 07/24/24 - 10/09/24
Level 3 - Mondays (Minneapolis) 07/22/24 - 10/07/24
Enrollment opens 08/05/24
Level 1 - Wednesdays (Online) 10/16/24 - 01/15/25
Level 2 - Tuesdays (Minneapolis) 10/15/24 - 01/14/25
Level 3 - Mondays (Online) 10/14/24 - 01/13/25
Winter Semester - Enrollment Now Open
1 - Tuesdays (Minneapolis) 01/30/24 - 04/16/24
2 - Wednesdays (Online) no open enrollment
3 - Mondays (Minneapolis) 01/29/24 - 04/15/24
Spring Semester - Enrollment opens 02/12/24
1 - Wednesdays (Online) 04/24/24 - 07/17/24
2 - Tuesdays (Minneapolis) 04/23/24 - 07/09/24
3 - Mondays (Online) 04/22/24 - 07/15/24
Summer Semester - Enrollment opens 05/06/24
1 - Tuesdays (Minneapolis) 07/23/24 - 10/08/24
2 - Wednesdays (Online) 07/24/24 - 10/09/24
3 - Mondays (Minneapolis) 07/22/24 - 10/07/24
Fall Semester - Enrollment opens 08/05/24
1 - Wednesdays (Online) 10/16/24 - 01/15/25
2 - Tuesdays (Minneapolis) 10/15/24 - 01/14/25
3 - Mondays (Online) 10/14/24 - 01/13/25
Find your own sound with the best tools, techniques, and instructors in the world.
In this program, you will be guided through everything you need to know to create incredible sounds from scratch. From huge growly basses to laser-focused leads to punchy drums - Sound Design is the thing your tracks are missing to make them unique and memorable. After this class, you will have tracks that no one else can even dream of.
Students can take the full Sound Design Course over the course of three 12-week Levels:
Sound Design 1 - Analog and FM Synthesis:

Learn the fundamental concepts of analog, modular, and FM synthesis using technologies built in to the Ableton Suite, as well as hardware and software by 3rd party developers. Here we focus on learning the elements and workflows that all synthesis and sound design is built on, to help you create the sounds you have in your imagination. This course ends with an extended deep dive into the audio effects processing tools used by professional sound designers worldwide.

Sound Design 2 - Sampling and Effects Processing:

Jump into Level 2 with advanced sampling, multisampling, and granular synthesis techniques to help you warp and mangle your sample based content into something you've never imagined. Learn to create your own original sounds using advanced sound design techniques of wavetable and physical modeling synthesis found in Ableton Live, Serum, Vital, Max for Live, and other industry standard tools. Create sound libraries, custom effect and instrument racks, wavetables, and more using cutting edge sound creation techniques.

Sound Design 3 - Advanced Techniques:

Work alongside our expert sound designers on your own sound libraries, and learn how to use those sounds in your own original music, library creation, film scores, and sound design for moving pictures. Create custom collections of original sounds, presets, signal processing tools, and more to share with the world, or to enhance your own custom music creation tool kit. Apply your original sounds to visual media, and create custom bodies of work that stand alone and leave your hair standing on end.
What Our Students Have To Say
Motiz was already an experienced producer but wanted to get deeper into effects and sound design.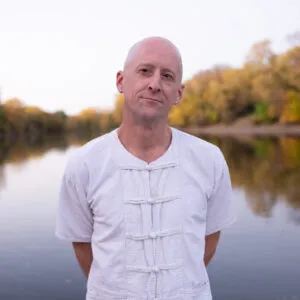 Instant access to course materials online

Exclusive Ableton Certified Training

3 hours weekly class time online or in-person

3 x 12-week levels of in-depth curriculum

1-on-1 help guidance from instructors

Extra lab time available online

Personalized feedback on your tracks

Invitation to our private online community

Check out all the additional member benefits!
PRODUCE
Navigate modern music-making tools with confidence to create your own sound and express your musical ideas.
PERFORM
Share your music with the world. In stage or streaming online, our programs include techniques for live performance.
INDUSTRY
Learn music industry standards, get expert feedback on your tacks, and build connections.