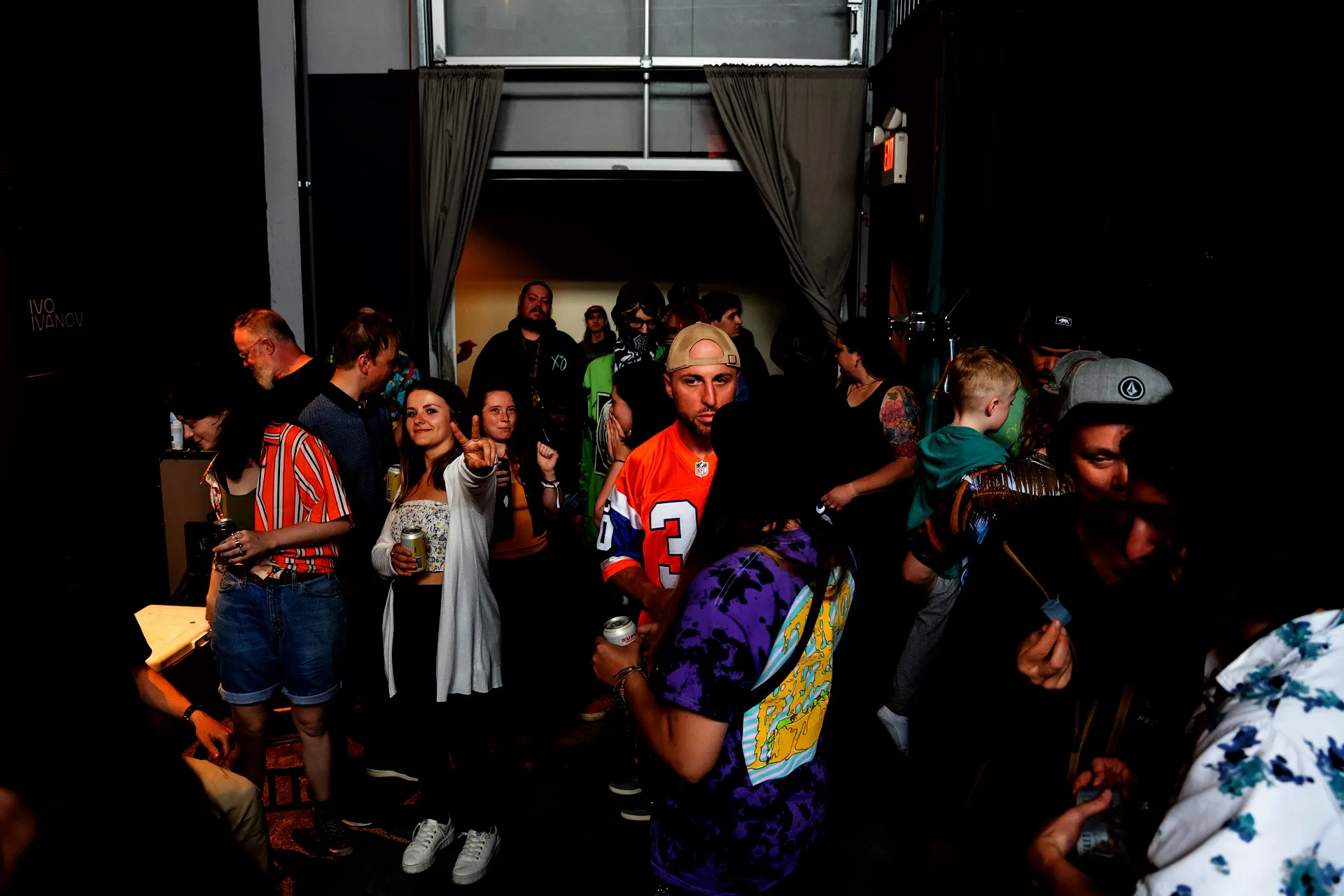 Join us for a free workshop
Whether you are a total newbie, or a seasoned pro looking to touch up your skills, stop by and check out a totally free event. No obligation, no strings attached.
This free workshop will give you a glimpse into what our full program is like. You'll learn some fundamentals and also be able to meet the instructors. If you have questions or don't know where to begin, this is a great place to start!
June 5, 2023: Ableton Live
Considering getting into the world of music production and making your own beats? Our Ableton Live course is a great launchpad into the world of production. Ableton Live is one of the most popular digital audio workstations for producers of all kinds of music both amateur and professional alike. The course covers nearly every detail of this powerful software. By the end of the course you'll be ready to create your own music & get your ideas out into the world!
Registration is now closed.
In this one night, two-hour workshop, you'll get a sneak peak into our full Bass Music course, where you'll learn to:
Create an original Bass music tune from scratch and from the ground up alongside Master producers. Learn the styles of bass music including dubstep, drum and bass, glitch hop, and more. Choose your style and start building on week 1. After 2 months of the course, you'll finish the class with your own original heater ready for Spotify or to be dropped into your DJ set.
Registration is now closed.
June 7, 2023: House & Techno
Making House & Techno music requires prioritizing one mission = making people dance. The original form of pure dance music comes from the origins of soul and disco. and in this course, we deconstruct and reconstruct the raw elements of the form to unleash your potential to move bodies to your own sound. The course covers sampling, remixing, arranging, and using synths and drum machines to enhance and cultivate the purest forms of raw dance music.
Registration is now closed.
June 8, 2023: Mixing & Mastering
Comparing your tracks to your favorite music can be frustrating. The prescription for this problem is Mixing and Mastering - the art of utilizing EQ, compression, gain staging, and other advanced techniques to clean up and finalize music for the world. It's generally seen as an elusive, confusing stage of the production process, but we assure you, it is easily understandable with effort and the right direction! Why not stop by our workshop and get an inside glimpse into the program?
Registration is now closed.