Slam Academy thrives on the resources of friends and the wider electronic music community.
Slam Academy: Minneapolis
The Waterbury Building
1121 NE Jackson St, Suite 142
Minneapolis, MN. 55413
(612) 293-7526
Slam Academy: Denver
Dog House Music Studios
525 Courtney Way
Lafayette, CO. 80026
(720) 772-1483
Dr. J. Anthony Allen
Co-Founder & CEO (Chief Executive Officer)
J. Anthony Allen has worn the hats of composer, producer, songwriter, engineer, sound designer, DJ, remix artist, multi-media artist, performer, inventor, and entrepreneur. Allen is an Ableton Certified Trainer, and a PhD in Music Composition and master of Electronic Sounds.
Slam Academy | Ableton Certified Training Center
https://www.facebook.com/jamespatrickmusic
https://soundcloud.com/jamespatrick612
mailto:[email protected]
James Patrick
Co-Founder & CCO (Chief Content Officer)
15-year DJ and music producer, co-founder of Slam Academy, and Ableton Certified Trainer; James Patrick uses his professional involvement in both academic and popular electronic realms to unite the creative energy, ideas and people of his community.
Slam Academy | Ableton Certified Training Center
Mary Hoskins
Director of Student Affairs
Mary Hoskins is a jack-of-all-trades since joining Slam Academy. Through her title as Director of Student Affairs, she engages with prospective, current, and returning students through every step of the enrollment process, from their online accounts to financial assistance.
Slam Academy | Ableton Certified Training Center
Tanya Lano
Recruitment Specialist
Tanya Lano supports the students at Slam Academy as a Recruitment Specialist. Her primary goal is to inform and be a role model for students in helping them make educational decisions. She's an active member in the electronic music community as a DJ, producer, label owner, and teacher.
Slam Academy | Ableton Certified Training Center
Kyle Goodrich
Community Development Manager
Kyle Goodrich is a former Slam Academy student. He quickly became a Teaching Assistant and Instructor, and now the Community Development Manager. In this new role, Kyle works on special projects developing and maintaining partnerships from the Department of Defense Education Activity to MDIIO, Voloco, and so much more.
Slam Academy | Ableton Certified Training Center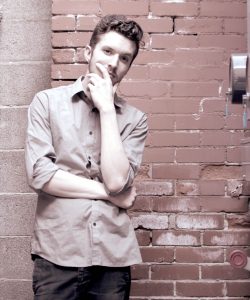 http://www.facebook.com/aldengrovesmusic
http://www.soundcloud.com/aldengroves
mailto:[email protected]
http://www.twitter.com/aldengroves
http://www.youtube.com/aldengroves
Alden Groves
Denver Campus Manager
The Denver Campus Manager is responsible for the general operations, teacher support, and student support of Slam Academy Denver. They are tasked with being available to students, and also being the conduit to Slam Academy HQ in Minneapolis.
Slam Academy | Ableton Certified Training Center
The Slam Academy Advisory Board is made up of industry professionals, producers, and educators. The Advisory Board provides input, advice, and information to all Slam Academy programs and projects.
Mary Ellen Childs
Composer
Mary Ellen Childs was recently named a United States Artist Friends Fellow, awarded by nomination only to America's "most innovative and influential artists in their fields." She composes concert work, often with a strong visual element, for a variety of ensembles, including solo accordion, string quartets, chamber groups, and vocal works.
Slam Academy | Ableton Certified Training Center
Spider J. Hamilton
Minneapolis KFAI 'Fresh Air Radio' DJ
The"Original Ol'Skooler" ("Spider Hamilton00″) Dropped his first DJ mix in 1970. He has since DJ'd on the air and in clubs across the United States to now be a resident New Jack Swing radio DJ on Minneapolis' KFAI Fresh Air Radio. Spider also holds the title as the Silky Smooth Golden Tone voice of your Dreams, an award-winning Diamond Top Pro DJ, and a master track selector representing black music culture, tradition, and heritage.
Slam Academy | Ableton Certified Training Center
Noah Keesecker
Program Director - Artist Development, Springboard for the Arts
Noah Keesecker is a multi-disciplinary artist with an extensive background in composition. His work expands into the realm of video, installation, text, interactive and performance art, and most recently animation. Coming from a background in music performance and composition, his work has evolved into a diverse blend of high-energy image-heavy works fused onto musical structures of his own creation.
Slam Academy | Ableton Certified Training Center
C. Scott LeGere
McNally Smith College of Music, Music Business Chair
Over the past 15 years, Scott LeGere has played key roles in the ownership and operation of audio recording facilities, independent record labels, media schools, and commercial music production companies. During this time, he has engineered Grammy nominated albums, produced critically acclaimed independent projects, lectured economics classes of 75 students, and foolishly hauled both Yamaha CP-70s and Hammond B3s (concurrently) to gigs.
Slam Academy | Ableton Certified Training Center
David T. Lewis
Sr. Manager, Marketing & Brand, Aalto University, Finland
After graduating from the School of The Art Institute of Chicago with a degree in Film & Video, David Lewis founded the PR company Riot Act Media handling public relations for a slew of indie artists including Minus The Bear, Maps & Atlases and David Bazan. In 2008 David moved into higher education and has since been featured on All Things Considered, PBS, Time Out Chicago and SXSW discussing the virtues of arts and music careers.
Slam Academy | Ableton Certified Training Center
Gregory Taylor
Senior Content Developer, Cycling '74
Like Robert Henke, Keith Fullerton Whitman, or Christopher Willits, Gregory Taylor takes on the problem of developing new ways to originate pieces by setting aside typical compositional / improvisational techniques in favor of developing new technologies capable not only of generating sound, but of creating music.
Slam Academy | Ableton Certified Training Center