Hip Hop Producer from Minneapolis joins Slam Academy Family
Slam Academy is excited to announce an addition to the instructor roster.  Joining us this November is Lazerbeak, lead instructor for our upcoming Music Industry program.  
Aaron Mader, known professionally as Lazerbeak, is a Minneapolis-based artist and hip hop producer. Aside from being a founding member of the Doomtree collective, he is also the CEO and General Manager of Doomtree Records, handling the day-to-day operations, management, and inner workings of the crew and label. Over the past decade he has worked with a wide range of artists including Doomtree, Lizzo, Matt and Kim, Dessa, Trampled By Turtles, P.O.S, Har Mar Superstar, GAYNGS, and Speedy Ortiz. In addition to original production and songwriting, Beak also works musically behind the scenes on commercials, movie trailers, TV shows, and remixes.
Q&A with LAZERBEAK
How did you get your start in the industry? And, why did you stay?
I guess it really started back in 4th grade with my folks making me choose a musical instrument in school. Went from alto sax in grade school to messing around with my dad's acoustic guitar in junior high and eventually playing in an indie rock band throughout high school and beyond. Started Doomtree up in about 2001 and never looked back. All those years of trial and error taught me the independent fundamentals of what it meant to survive in this industry and not a day goes by that I haven't learned something new along the way. As much as my role in music has changed over the last few decades, I've still got that same passion for creating music, or helping others create music and getting it out there for the world to hear it.
What type of people are successful in the music industry?
I think people skills are crucial. You've got to be able to balance empathy, understanding, and lots of different relationships all at the same time – and know tone and the difference between when it's right to get on the phone, shoot a text, or knock it out in email. The whole "Don't be a dick" philosophy is huge for me.
What are the most challenging obstacles that you have to deal with or overcome on a daily basis?
Trying to make everyone happy but also not lose sight of the ultimate goal. A lot of managing comes down to listening and being a good life coach or therapist with people.
Tell us about your new group Shredders.  Any new albums coming out?
I love Shredders. It's a new group comprised of P.O.S, Sims, Paper Tiger and myself, all from the Doomtree collective. Last year we all got together with the goal of making some super short and fun rap bangers – no pressure, no expectations. Dangerous Jumps is the debut LP that came from those sessions and we've been touring the country a bunch and playing festivals this year in support of it. We actually just begun demoing some new tracks last month.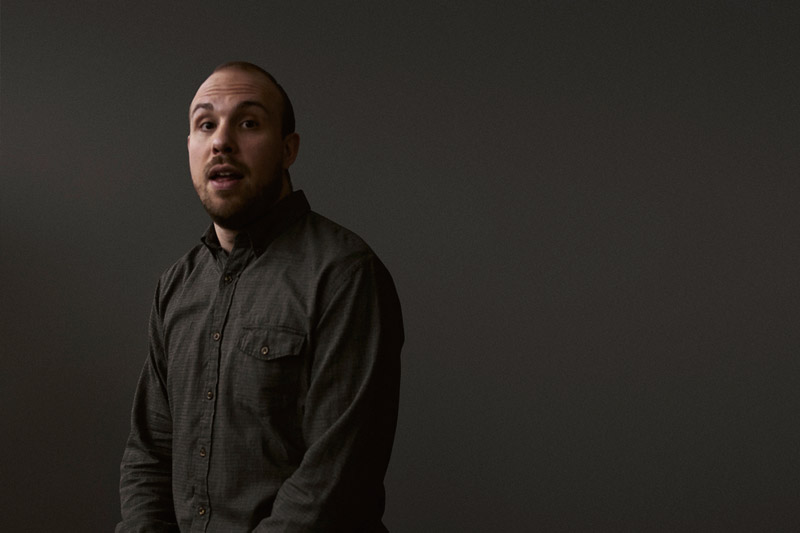 Any words of advice for new incoming students?
Be curious and ask a lot of questions. We've all got so much to learn from each other.
Why are you excited to teach the Music Industry program?
I'm super excited to learn from each individual student and help to tailor my time at Slam in order to help in whatever way I can. I'll be using an actual Doomtree Records release in real time as a case study and you'll get to see all the behind-the-scenes details that go into not only creating an album, but promoting it, releasing it, and beyond.
Come meet Lazerbeak at our upcoming FREE Intro to Music Industry class on November 5 where students will have an opportunity to meet the instructor, meet other prospective students and experience the culture of Slam Academy classes.
Register today! [FREE] Intro to Music Industry class
Videos:
Socials:
IG: https://www.instagram.com/lazerbeak/?hl=en
FB: https://www.facebook.com/lazerbeakdoomtree/
SC: https://soundcloud.com/doomtree/sets/lazerbeak
BC: https://lazerbeak.bandcamp.com
Official Website: www.doomtree.net/lazerbeak/
Doomtree started as a mess of friends in Minneapolis, fooling around after school, trying to make music without reading the manual. The group had varied tastes—rap, punk, indie rock, pop—so the music they made together often bore the toolmarks of several styles. When they had enough songs, they booked some shows. They made friends with the dudes at Kinkos to print up flyers. They burned some CDs to sell. The shows got bigger. Of necessity, Doomtree's seven members (Cecil Otter, Dessa, Lazerbeak, Mike Mictlan, P.O.S, Paper Tiger, and Sims) figured out how to run a small business. Lazerbeak's garage became the merchandise warehouse; P.O.S' mom's basement became the webstore. A decade and fifty releases later, it's all properly official – Doomtree is now a real, … keep reading at http://www.doomtree.net/about/
Editor's Note: Alongside Lazerbeak will be Katie Kramarczuk (Hydrah) and Grace Davies teaching the Music Industry Program. Slam Acadaemy's Chief Content Officer, James Patrick wanted to say a few words:
This team of experts bring the final piece of the music Mastery puzzle to the table at Slam Academy. I see too many great tracks die on hard drives or with not enough plays on SoundCloud. Making great content is only one half of the battle. The rest of the elements can come easy with guidance. This Crew is here to make that happen for you within Slam Academy's Music Industry Program.
Lazerbeak also partnered with Bionik (Stefon Taylor, instructor of Slam Academy's Recording Arts & Producer Programs) as POOL BOYS. The duo hosted their album release party as a part of Slam Academy's Producer Strategy Showcase series in 2017, check out the recap video below (enrolled students get access to the full hour and a half video in their online account).
https://slamacademy.com/wp-content/uploads/2018/10/Blog-13.2.jpg
899
1350
Mary Hoskins
https://slamacademy.com/wp-content/uploads/2017/05/cropped-slam-logo-medium-web-1-300x90.png
Mary Hoskins
2018-10-24 18:49:11
2018-10-24 18:49:11
Lazerbeak to teach Music Industry Program